A summer of sport is in full swing. Chapman Freeborn Sports Director, Nick Lamb, shares what we still have to look forward to
Global sporting fever has rarely been higher, with the long-awaited Olympics in Tokyo taking centre stage over the past few weeks. But there is still more to come. Chapman Freeborn Sports Director, Nick Lamb, gives a flavour of what we have to look forward to as the world begins to open up and sport continues to make headlines.
UEFA Women's Champions League gets a revamp
The UEFA Women's Champions League is taking a different path this year, with teams being split into two different paths for the final in Turin next May: the Champions Path and the League Path. This month we will see knockout mini tournaments in each path, followed by semi-finals and a final to reach Round 2.
Fixtures are being played across the continent, from Scotland to Israel and France to Georgia. As interest and funding in women's football grows, we expect to see many more teams and supporters chartering aircraft to get to matches. If you want to be right where the action is, get in touch with us at sport@chapmanfreeborn.aero.
The Ryder Cup is back
Whistling Straits in Wisconsin, USA plans to host the 43rd Ryder Cup with full-spectator attendance in September. Trophy-holders Europe will be captained by Padraig Harrington, with the US led by Steve Stricker.
This is certainly something for golfing fans to look forward to, as last year's tournament was postponed due to the pandemic.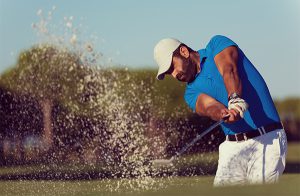 South Africa joins the new-look United Rugby Championship
September sees the birth of a new tournament which could revolutionise world rugby. The United Rugby Championship, which replaces the PRO14, includes teams from the northern and southern hemispheres; Ireland, Italy, Scotland, Wales and South Africa.
The teams are split into pools named the Irish pool, Welsh pool, and Scottish and Italian pool. All teams play six games against rivals in their own pool, plus 12 games against teams in other pools, after which all results are put into one table. This will then lead to play-offs and eventually a grand final.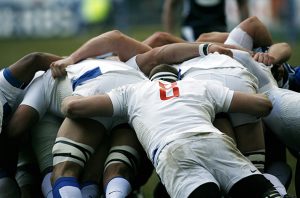 Ice hockey makes a comeback
After being postponed last year, the Champions Hockey League is soon making its long-awaited comeback.
The group stage of the competition takes place between 26 and 13 October, with 32 teams battling it out to reach the play-offs.
As well as seasoned members of the League, this year also welcomes debutants include Pinguins Bremerhaven from Germany, first-time Polish champions JKH GKS Jastrzebie, and HD Donbass Donetsk, the first Ukrainian team to qualify for the CHL.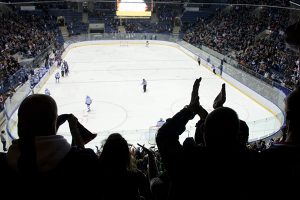 UEFA Women's Euro 2022 draw is in sight
The tournament may be almost a year away, but the draw for the UEFA Women's Euro 2022 is just around the corner on 28 October 2021. This will be followed by the launch of the public ballot for tickets, and then general sale in mid-February 2022.
Organisers believe that the Final at Wembley next July will set a new attendance record, and it is predicted that this tournament will be the biggest and best supported women's Euros in history.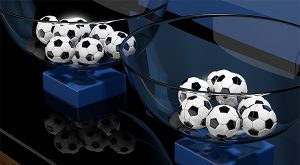 NFL changes its format for the first time since 1978
Next month the NFL begins its first ever 17-game season, in what will be the first schedule change since 1978 when the league went from 14 to 16 games.
Teams will play these 17 games across 18 weekends, which will result in the Super Bowl 56 moving from 6 February to 13 February to accommodate the extra round of games.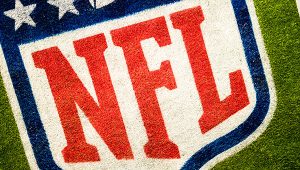 Volleyball Euros across 4 countries
The 2021 Men's European Volleyball Championship is taking place across four countries in September, and the good news for fans is that spectators are welcome.
24 teams will compete in Poland, Czech Republic, Estonia and Finland, with the first match taking place on 1 September and the final on 19 September.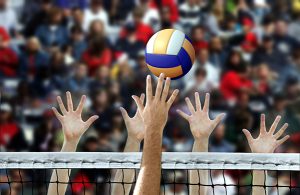 Chapman Freeborn's charter specialists are based in offices across the globe and are ready to arrange your journey to any of these exciting sporting events, whether you're a team, fan, media or sponsor.
With expertise in tailored flight solutions to meet your sports air charter needs, we can guarantee convenience, flexibility and an experience to suit your individual requirements – whether that's for specific catering, luggage, branding, or anything else you may need.
Get in touch with our Sports Team today at sports@chapmanfreeborn.aero and we will create a solution for you.