Celebrating Women in Aviation: Bettina Kaufmann, General Manager Germany at Chapman Freeborn
To celebrate International Women's Day at Chapman Freeborn we are shining a spotlight on women in aviation and the huge variety of roles available in the industry. Our Celebrating Women in Aviation series holds space for the experiences of our wonderful colleagues, giving you an insight into their roles, how they got to where they are today and their advice for other women and girls considering a career in the aviation industry.
Bettina Kaufmann has worked in the aviation for 36 years, 30 of which have been at Chapman Freeborn where she is General Manager Germany. She has always been interested in working in this field, and even as a young child she would go to Frankfurt Airport at the weekends to look at the planes; "It was very different to how it looks today. The airport was very small and there was a hall with models of planes flying from the ceiling".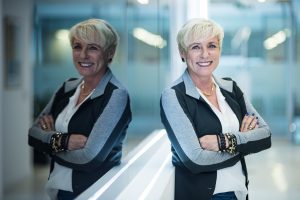 During her three decades at Chapman Freeborn Bettina has had a very varied career, "I have covered nearly all aspects of the business (the GSA business, airline representation, PAX and cargo charter brokerage, flight riding) so it has never been boring. I have learned a lot in my time, and I'm still learning. Also, I've met so many great people over the years, both within the organisation and across the industry."
Her favourite part of her role is working with people, colleagues and clients alike. People and their differing cultures are a passion of hers – not to mention the aircraft; "Even after more than 30 years in this industry I am still fascinated by aeroplanes".
Bettina is unsurprised that across the wider aviation industry there is a large gender discrepancy, and she suspects that it may come down to confidence. "Maybe some women do not feel comfortable to fight for their place in the industry. But without that, nothing will change." She continued by advising women interested in forging a career in the industry to stand their ground. She said, "Be willing to fight – don't just leave the field to men. If you want to do the job then go for it and don't be afraid".