Celebrating Women in Aviation: Mareike Osthoff, Germany Marketing Manager at Chapman Freeborn
To celebrate International Women's Day at Chapman Freeborn we are shining a spotlight on women in aviation. Our Celebrating Women in Aviation series holds space for the experiences of our wonderful colleagues, giving you an insight into how they got to where they are today and their advice for other women and girls considering a career in the aviation industry.
Mareike Osthoff is the Germany Marketing Manager at Chapman Freeborn, joining the company last year after working in the consumer goods industry. She has a love for travelling the world, so when she decided on a change of industry she was drawn to aviation.
In her role Mareike is the marketing contact for all Chapman Freeborn colleagues in Germany and Scandinavia, working in collaboration with the wider marketing team based in the UK, the USA and China. Her role is varied, "My tasks include the development, planning and coordination of marketing campaigns and the successful implementation of these within the German and Scandinavian markets across all product areas". This involves email marketing campaigns, social media content, events organisation, creating marketing collateral and presentations and liaising with agencies and service providers.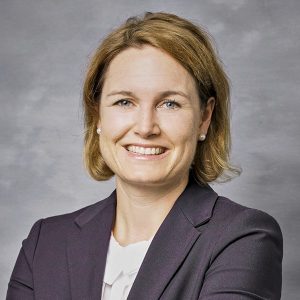 It is this diversity of tasks that Mareike loves most about her role, "as well as working in the best team!"
Mareike believes women need to see that they can take on any role in the aviation industry, not just the stereotypical ones, "We must promote women in the industry and support them to not only take on classic 'women's roles' and positions. Let's spread the word and make it official and show that at Chapman Freeborn women work in all positions!"
Mareike added, "Follow your dreams. Don't let outdated gender roles stop you from going your own way. You can become anything you wish. Pursue your goal with self-confidence and stand your ground."