Chapman Freeborn navigate complex PCR testing requirements to safely transport passengers from Dubai to Bali
In February Chapman Freeborn were tasked with flying two passengers from Dubai International Airport (DXB) to Bali International Airport (DPS). Complications with permits and COVID-19 test results threatened to delay the departure, but with Passenger Charter Broker Frank Mattern's expertise, the journey took place as planned in an Embraer Lineage 1000.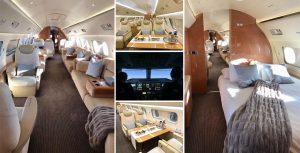 The key consideration for this operation was, like most operations over the past year, PCR testing. Permits would only be granted by DPS on the proviso that these tests were negative, but not only that – the validity of the results was just 72 hours. Therefore the tests had to be taken, results submitted and permits granted all within the three days before the flight was due to land in Bali.
This pertained to not just the passengers, but for the crew as well.
The time difference between the clients' departure location of Dubai and the destination of Bali added pressure. Frank would often have to wait until the following day to receive answers to enquiries if they came in towards what was, in Dubai, the end of the day, as Bali would already be sleeping.
Another factor to consider along with the PCR testing was that upon their arrival at DPS, the passengers were required to mandatorily quarantine at a hotel for 5 days. Frank liaised with their hotel to coordinate their end-of-quarantine PCR tests, negative results of which would permit them to leave the premises and continue with their trip.
Despite the obstacles that this operation presented, with the help of Chapman Freeborn and their expert broker Frank Mattern, the passengers took off as scheduled, were cleared of having COVID-19 and had their next round of PCR testing after their safe arrival and quarantine organised for them.