Chapman Freeborn provides French construction workers with bespoke flights to the UK
Recently Chapman Freeborn were called upon by a well-known construction company to move 370 of their workers from France to the UK. The client is a repeat customer of Chapman Freeborn, expecting the highest level of service that they are accustomed to.
The passengers were located in various locations across France, meaning there were three different departure points, all needing to arrive in the UK at 11.00am. This required exceptionally precise planning, as each point had a slightly different scheduled take-off time, but within one hour of each other.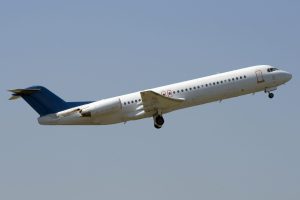 Chapman Freeborn tailored a special package for each flight, with branded headrest covers, a bespoke pastry menu, and orange juice, coffee and champagne offered to all passengers.
Despite the logistical challenges of the different departure times and multiple unexpected last minute name changes, the three flights (which took place on B737-800, B737-700 and Fokker 100 aircraft) all arrived in the UK on schedule and the client was delighted with the service received.
Chapman Freeborn is proud to provide bespoke options to ensure clients' requirements are met and exceeded every time. Our expert team is unphased by even the trickiest of logistics, and go above and beyond to deliver enjoyable, safe and punctual flights every time.