Chapman Freeborn saves 130 holidays when the tides changed and a cruise ship couldn't set sail
Before the COVID-19 pandemic took hold, Chapman Freeborn sailed in to save 130 passengers' holidays when their cruise ship was unable to set sail from its original location. The bespoke cruise company knew that Chapman Freeborn was the company to call upon when they needed to get their customers to a sister ship in Germany with very little notice.
The cruise company had to make the decision to suddenly dock their ship when the tides changed, and it became evident that it would not be able to reach its destination. The only option was to get all 130 passengers to a different ship in Germany – but they needed this to all happen within 48 hours!
How would they get everyone off the ship and across Europe to the new one in time?
If they didn't execute it perfectly the cruise would be unable to go ahead. They risked losing enormous sums of money to cancellations, not to mention disappointing the excited holidaymakers and suffering reputational damage. They needed to come up with a solution, and fast.
The solution was Chapman Freeborn.
Having worked with them in the past on two other short notice flights, the cruise company knew they would be able to help. Sure enough, the Chapman Freeborn Passenger Team was able to source the aircraft (an A320-200), arrange the flight, co-ordinate offsite check-in and brief the airports for a smooth, quick transition; all at the drop of a hat.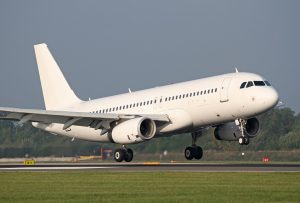 The passengers arrived at their new departure destination safely and punctually, unaware of the hard work that went on behind the scenes to get them there. Like with all their jobs, Chapman Freeborn Passenger Team provided a service that minimised stress for all involved, and the passengers were able to enjoy a wonderful cruise.
Now that we have COVID-19 to consider, Chapman Freeborn is proud to offer a travel solution that prioritises your health and safety with an array of provisions to protect you from the virus. Watch our short video to find out more about how we provide our clients with peace of mind when you travel with us during the pandemic.