Chapman Freeborn Sports Director, Nick Lamb, takes a look at how the summer of sport is shaping up
Summer is usually accompanied by an array of exciting sporting events. However, after a year of cancelled plans due to COVID-19, many are left wondering whether those traditionally held over the coming months will be taking place.
Time is ticking on for teams, fans, national associations and sponsors to book their travel, and the pressure is on as commercial flights are scarce.
Chapman Freeborn Sports Director, Nick Lamb, provides an update on the current status of some of 2021's key sporting events; what we know about them so far and how you can safely travel to the ones taking place.
Euro 2020

Originally UEFA was due to reveal on 5th March the 12 host cities in which the tournament would be held. This has moved to April to give the football authorities and governments more time to assess what the situation may look like when the Euros begin in June.
Here's what we do know:
• Reduced stadium capacities will be determined by individual governments
• There is a strong possibility that travelling fans will not be allowed to attend games in the group stages
• If this is the case, UEFA may need to refund all 1.5m tickets they have sold so far and begin a re-sale.
Despite the uncertainty, there is still a determination to hold the tournament in 12 different cities. UEFA president Aleksander Ceferin has said, "I am optimistic and confident; the closer we are to the final tournament of the European Championship, the more favourable the epidemiological situation is expected to be".

Olympics
Organisers are adamant that the Olympic Games will go ahead from 23rd July to 8th August in Tokyo as planned. What is not confirmed, however, is whether fans will be able to attend.
IOC president Thomas Bach said the following when asked whether there will be fans in the audience, "This I cannot tell you. Our priority is to ensure a safe Olympic Games".
Travel arrangements for athletes could become more complex if new protocols in the Olympic Village are introduced, whereby they will only be allowed to arrive five days before their event.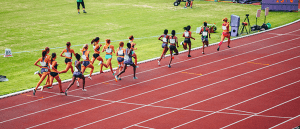 Ice Hockey World Championships
Originally due to be held in Minsk, Belarus from 21st May – 6th June, the Ice Hockey World Championships have moved to Riga, Latvia due to security concerns.
The sport's governing body, the International Ice Hockey Federation, has cited "rising political unrest and COVID-19" for the decision.

British Lions tour to South Africa
We expect an announcement in March about if and where the Lions rugby union tour will take place.
The tour, which is from 2rd July to 3rd August, comprises three test matches and five tour games, plus a warm-up game in Edinburgh on 26th June.
Alternative options for the tour are being explored due to the ongoing COVID-19 situation in South Africa, such as:
• Playing the test matches in the UK
• Moving the tour to 2022
• Playing the game without fans
We predict that latter option to be the most likely outcome.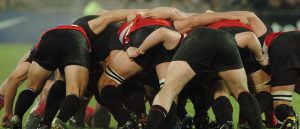 Copa America
Copa America is still scheduled to take place in June and July in Argentina and Colombia. Nine venues across nine cities are confirmed, however it's not just South American teams taking part; Australia and Qatar are also invited, adding to the complexity of travel arrangements.
Currently the organisers CONMEBOL are confident that the finals will take place, however time will tell whether they decide to reconsider.

Kentucky Derby
The pandemic postponed the Kentucky Derby last year, but it will go ahead this year from 24th April to 1st May.
Usually attracting over 1.5 million spectators, this year it will operate with reduced numbers and associated events will be cancelled if they cannot facilitate social distancing.
It is likely to go ahead as planned, as horse racing has largely continued throughout the pandemic.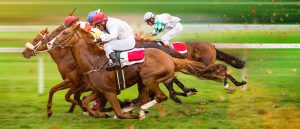 Travelling during a pandemic

COVID-19 has resulted in sporting event organisers having no choice but to make some late decisions. This in turn leaves national associations, players, fans and sponsors with little time to make their travel plans; something that is only exacerbated when people are also unsure of flying due to the pandemic.
Chapman Freeborn can alleviate much of this stress for those who choose to travel by air charter, as they will have greater control over timings, routes and hygiene.
Travelling by air charter has may advantages, particularly when commercial air travel is disrupted due to the pandemic. Not only does it facilitate precise levels of control and choice, but it is also the safest way to travel when looking to avoid busy spaces.
Get in touch today to find out more: sport@chapmanfreeborn.aero