Chapman Freeborn's Flight Support – a year in review
Something that can unite nearly everyone is that 2020 was a year unlike any other. The COVID-19 pandemic somehow thrust the world into both a state of flux and a state of monotony as we watched the situation unfold, and a year since the outbreak began there is still much uncertainty – but there is also now hope.
One thing that didn't change in 2020, however, was Chapman Freeborn's ability to provide 24/7 operational support services to our clients, 24 hours a day, year-round.
But that's not to say we haven't seen major changes in demand, just like the rest of the aviation industry.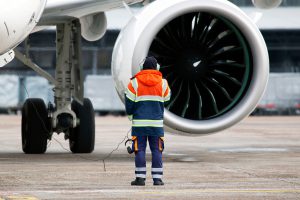 Always adapting

National and international lockdowns have been ongoing for almost a year now, and as such, commercial aviation has been halted for long periods of time. Our Air Passenger Duty support has adapted to this, and we have supported our clients throughout this changeable time.
Chapman Freeborn will continue to assist going forward, and we will soon be launching a revised product that reflects the financial issues facing the industry as we seek to support carriers to re-establish routes from the UK.
Rules and regulations
The flight support sector has seen many instances of leasing companies re-allocating the aircraft no longer needed by airlines, as commercial and tourism flights are few and far between. All flights taking place, regardless of their purpose, are now subject to stringent national regulations associated with the pandemic. Additionally, many airports and terminals are subject to closures (sometimes with little notice), and movement of people – passengers and crews alike – face restrictions and limitations.
Life-saving cargo
However, there is a sector of the aviation industry that saw growth in 2020: the freight sector. This was due to enormous amounts of cargo such as PPE, medical equipment like ventilators, anti-bacterial products and, towards the end of the year, vaccines, needing transportation around the globe as a matter of urgency. The Chapman Freeborn Flight Support team has been and continues to be there to support carriers operating outside of their usual remits to deliver such precious, life-saving cargo during the pandemic.
There were undeniably many hurdles to navigate during 2020 for everyone, including Chapman Freeborn. We are proud to have overcome these, never wavering in our flight support offered and executing some difficult but vitally important operations. These included moving flight crews during Thailand's lockdown, ferrying an aircraft to O.R. Tambo International Airport (JNB) during airport closures in Africa, and providing support to many humanitarian organisations across the globe.
Whatever is in store for the aviation industry, whether it is soon back to normal or more changes on the horizon, one thing you can be sure of is the Chapman Freeborn Flight Support team will be there with you every step of the way.
With over four decades of experience, Chapman Freeborn continues to provide a variety of services, all tailored to our clients' individual requirements and adapted to the current aviation climate.