Chiang Mai – Thailand's mountainous oasis
Thailand's largest northern city and its 'Rose of the North' lies 700 kilometres from Bangkok located alongside the Ping River and is surrounded by the country's highest peaks. This is the perfect holiday destination, offering visitors superb trekking, enigmatic temples, ancient hill tribes, antiques and handicrafts, and fabulous traditional cuisine alongside very friendly people and the most beautiful nature and wildlife. Here are four top Chiang Mai attractions awaiting you via private jet charter.
Wat Chedi Luang – Chiang Mai Old Town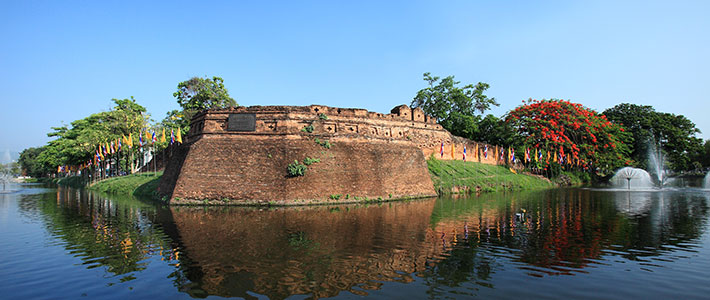 The historic part of Chiang Mai is filled with heritage buildings and beautiful temples, all encircled by a moat and ancient city walls. The temples here are the main attraction, especially the beautiful Wat Chedi Luang. Its massive chedi (pagoda) was built between 1385 and 1402 and is an iconic emblem of Chiang Mai.
Chiang Mai Night Bazaar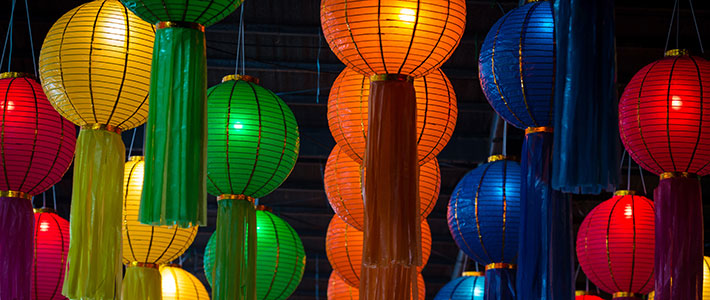 Thailand is a souvenir-hunter's paradise with a range of superb markets. Chiang Mai's Night Bazaar starts at sunset and continues till late. Located at Chang Klan and Loi Kro Roads, start at Tha Phae Road and head south. You'll find beautiful silk clothing, wallets, jewellery, art, luggage, furniture, food and a whole lot more. Prepare to bargain hard.
Sunday Walking Street Market
Sunday's Walking Market takes place in Old Chiang Mai, beginning at Tha Phae Gate and stretching for over half a mile down Ratchadamnoen Road. It's open from 4pm till midnight and offers quality hand-made arts and crafts from silk, paper wood, ceramics and more. After dark the entertainers appear – grab a bite to eat and take in the party atmosphere.
Chiang Dao Caves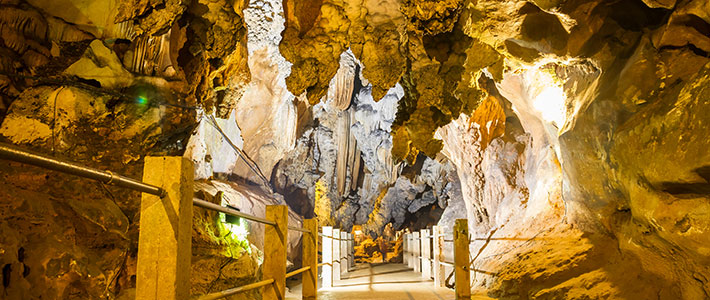 Hire a car or join a guided tour and travel just 72km north of Chiang Mai to reach the incredible Chiang Dao Cave complex. Fans of stalagmites and stalactites will be amazed at these caves which run many miles into the mountainside. Hire a guide with a kerosene lamp – you'll need it as you explore the various chambers that take you deeper into the system.
Let us organise your private jet charter to Chiang Mai. Call one team today for a quote.