Chapman Freeborn and the high demand for FIBC "super sacks" movements
Flexible Intermediate Bulk Containers (FIBC) are non-woven bags that were developed to offer durability and convenience of carriage and provide incredible strength and reliable safety. Crucially, they are also easy to load in and out of an aircraft.
Chapman Freeborn frequently moves material in these FIBC "super sacks."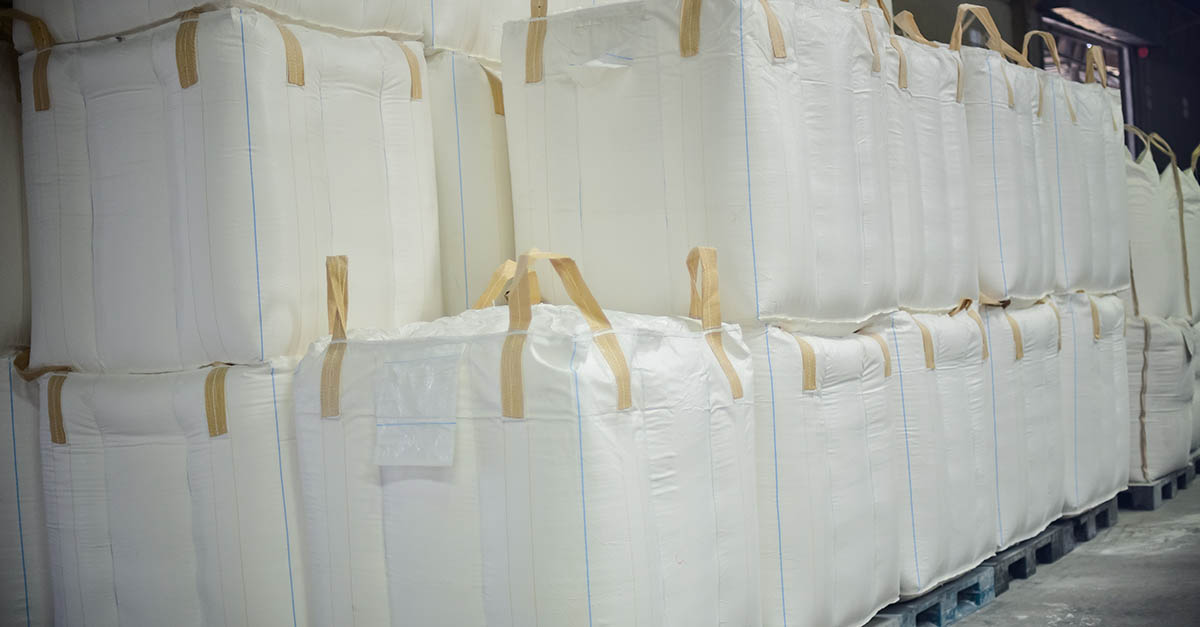 Customer need has driven manufacturers to develop these new solutions that allow their products to ship safely domestically or internationally. Recently, Market Research Future (MRFR) has predicted the FIBC market value will reach over $495 million by 2023.
Demand has caused a surge in growth within sectors such as chemicals & fertilizers, food, pharmaceuticals, and mining amongst others.
At the airport, loading is easy as the sacks are essentially cube-shaped. They typically measure almost 4 ft/1.2m around the perimeter and vary in height from 3-6 ft/1 – 1.8m. Each 5-8 lbs./2-3.6kgs pound sack has a capacity of about 2200 lbs./997 kgs.
FIBC shipments can easily be lifted by forklift, cranes, or hoists can be loaded on pallets or by lifting from loops. They offer incredible flexibility.
North America dominates the global bulk bags market. These reusable sacks are intended for shipment of granular, flake, or powdered material. The most common contents are used every day in the food, agricultural, construction, and pharmaceutical industries. These bulk containers are also popular because they hold more product, less space, and less weight may mean lower costs.
Asia is the second largest market with the European market still emerging. The quick adoption of bulk bags continues to propel market growth and is just one of the solutions Chapman Freeborn utilises to keep supply chains moving.