Fly to the Maldives with Chapman Freeborn and experience paradise on earth!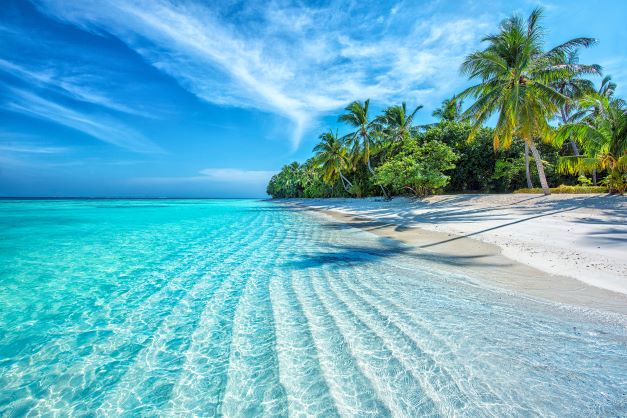 The Maldives archipelago is a sprawling group of 26 atolls and almost 1,200 islands, each one surrounded by the turquoise waters of the Indian Ocean. Immaculate, palm-fringed beaches, gently sloping coasts and luxurious hotels offer ideal conditions for a relaxing beach holiday.
The international airport is located right next to the capital island. The resorts in North and South Malé Atoll can be reached from Malé, the capital, by speedboat or the island's own yacht. The islands in the more remote atolls can be reached by seaplane or domestic flight. This way of getting there is already an absolute highlight. From the air, the small islands look like strung pearls.
To get to your holiday destination memorably Bastian Ruchotzke, Passenger Charter Broker of Chapman Freeborn Airmarketing GmbH, recommends:
"The range-topping Gulfstream G550boasts a spacious cabin with an advantageous layout and can carry up to 16 passengers. This luxury jet offers comfortable sleeping accommodation for a relaxing long-haul flight, including a built-in bathroom. For the optimal care of the passengers on board, the crew also includes a flight attendant."

"Alternatively, a Dassault Falcon 7X with intercontinental range is available for this route. The spacious cabin and the ultra-modern and bright interior, including luxurious sleeping facilities and separate washroom, leave nothing to be desired. In addition, an excellent on-board service ensures that passengers always arrive relaxed at their destination."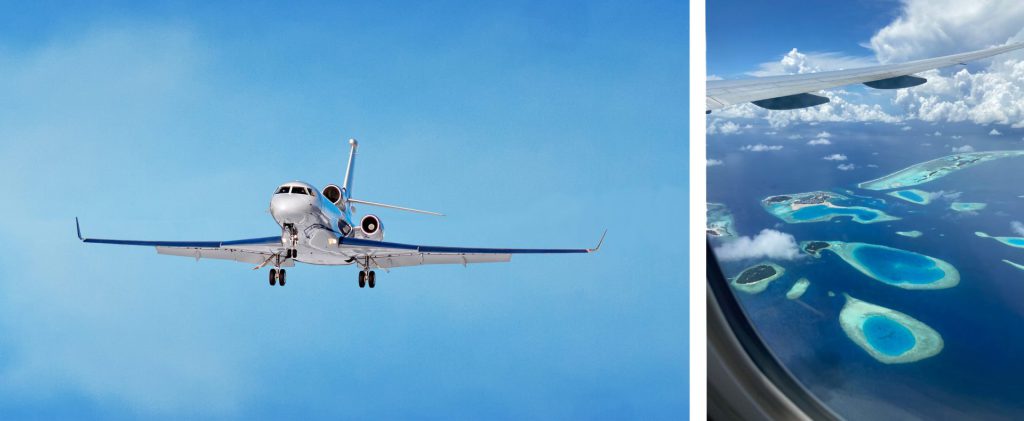 Our entire Passenger Team is available at all times and will be happy to assist you with flight enquiries and further information on pax@chapmanfreeborn.aero.