Wings 24 becomes Chapman Freeborn Flight Support
For over a decade, Wings 24, part of the Chapman Freeborn Group, has provided flight support services to a host of international aviation businesses.
As part of a roadmap for ongoing growth, Wings 24 has now re-branded and sits within the Chapman Freeborn brand umbrella as Flight Support.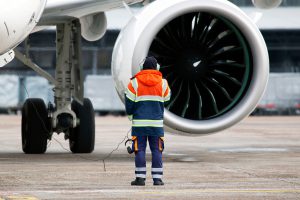 For almost 50 years, Chapman Freeborn has gained global brand recognition within the aviation industry.
The decision to bring Wings 24 within the brand as Flight Support, will enable the team to expand on further business opportunities, and develop plans for growth.
However complex or challenging the brief, the Flight Support team delivers around-the-clock flight support on a global basis for both passenger and cargo operators.
From ground handling and fuelling to aircraft catering and ground transfers, all can be arranged, 24 hours a day, 365 days a year.
Chapman Freeborn Flight Support provides an extensive list of services including:
• Air passenger duty (APD) arrangements
• Ferry and delivery support
• Air show management
• Overflight and landing permit applications
• Diversion handling
• Flight planning
• Ground handling arrangement
• Flight watching/monitoring
• Management of outsourced flight operations
For more information:
T +44 (0) 1293 572 872
E flightsupport@chapmanfreeborn.aero
With offices worldwide, we're always right where you need us.