Scotland: rugged, wild & free – get to know the nature and diversity of this country!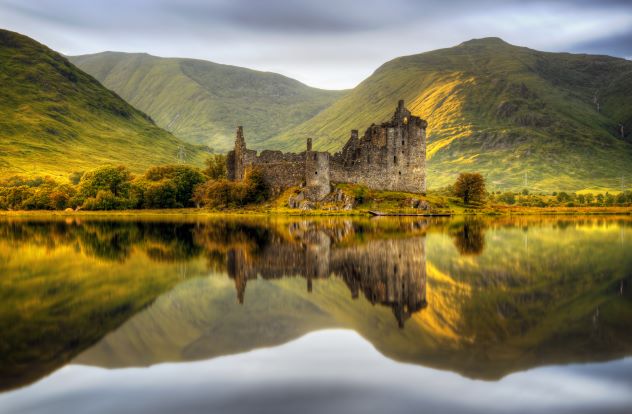 Enjoy the contrasts between great cities and the lonely expanse of unspoiled landscapes on a trip through Scotland.
For example, combine city breaks to Glasgow and Edinburgh with day trips to cultural and natural highlights in the surrounding areas – this way you can mix  architecture, museums, stories and culture with Scotland's unrivalled nature, wildlife and history. Make these two major cities highlights on your trip, which you can  intersperse with natural beauties like Loch Lomond and the Trossachs, historical sites like the Wallace Monument, or the impressive ruins of Incolm Abbey. Finish each day by indulging in typical Scottish cuisine in some of its many quaint pubs – perhaps even with haggis!
Away from the big cities, you will also get to know Scottish culture through its many traditions. This includes, among other things, whisky production.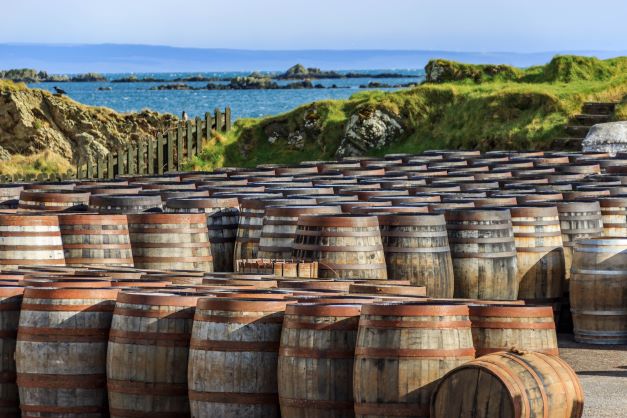 Whisky is the Scottish national drink and is often referred to as the water of life. Expert master distillers transform naturally pure water from crystal clear streams and golden barley from the field into a precious spirit, which is then put into oak barrels and stored to age.
There are more than 130 active distilleries spread throughout Scotland, each of which can be assigned to one of five whisky regions: Campbeltown, Highland, Islay, Lowland and Speyside. The place in which each whisky is made has a major impact, as everything from the water source to the presence of peat in the region is reflected in the taste.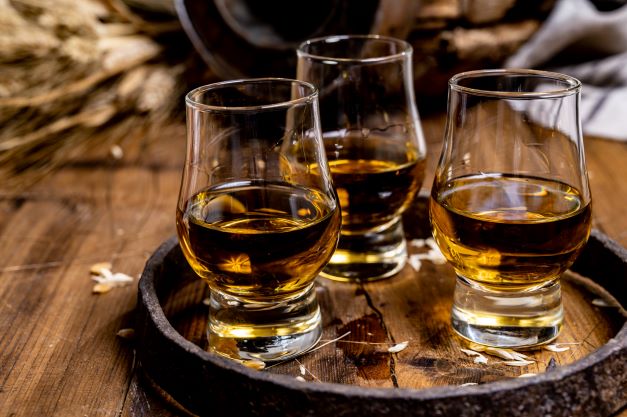 Scotland's distilleries and the tours they offer are as varied as their whisky. There are large distilleries with innovative presentations and interactive exhibits that explain the production process, and small ones that have kept their techniques and secrets since the 18th century. And, of course, you can sample a dram or two (Scottish for "little glass") at the final tasting!
Each whisky is unique, so why not visit a few distilleries and find your favourite! For example, fly by private jet to Islay, the southernmost island of the Inner Hebrides, where only the finest single malt awaits you.

Scotland, of course, has many more spectacular moments to offer, whether you fly by seaplane over Loch Lomond and the Scottish Highlands, shoot clay pigeons in the Scottish Borders or take a private boat trip on the fabled Loch Ness.
Don't hesitate to plan your trip to of the most northern point of Britain! Our team of experts is available 24 hours a day via pax@chapmanfreeborn.aero.