Things to do on the Amalfi Coast
Italy is one of the most popular tourist destinations, and for good reason! With blue skies that complement crystal clear water, ancient cobbled streets and delicious food and drink, Italy has it all.
Whether you're taking a private jet charter solo, in a couple, with family and family or for business, you won't be disappointed by the Amalfi Coast. Known for being as glamorous as it is  iconic,, the Amalfi coast offers something for everyone – from a heart-pumping hike to exploring the historical architecture, to ending the day with an Aperol Spritz and fresh, local pasta.
Take a boat out to sea
The Amalfi Coast boasts the most exquisite shoreline with colourful houses and lush hilltops s which can best be seen from the deck of a boat. You can rent your own or take a tour to many islands, but we recommend setting sail from Positano to the hidden caves and rocky islets of Li Galli.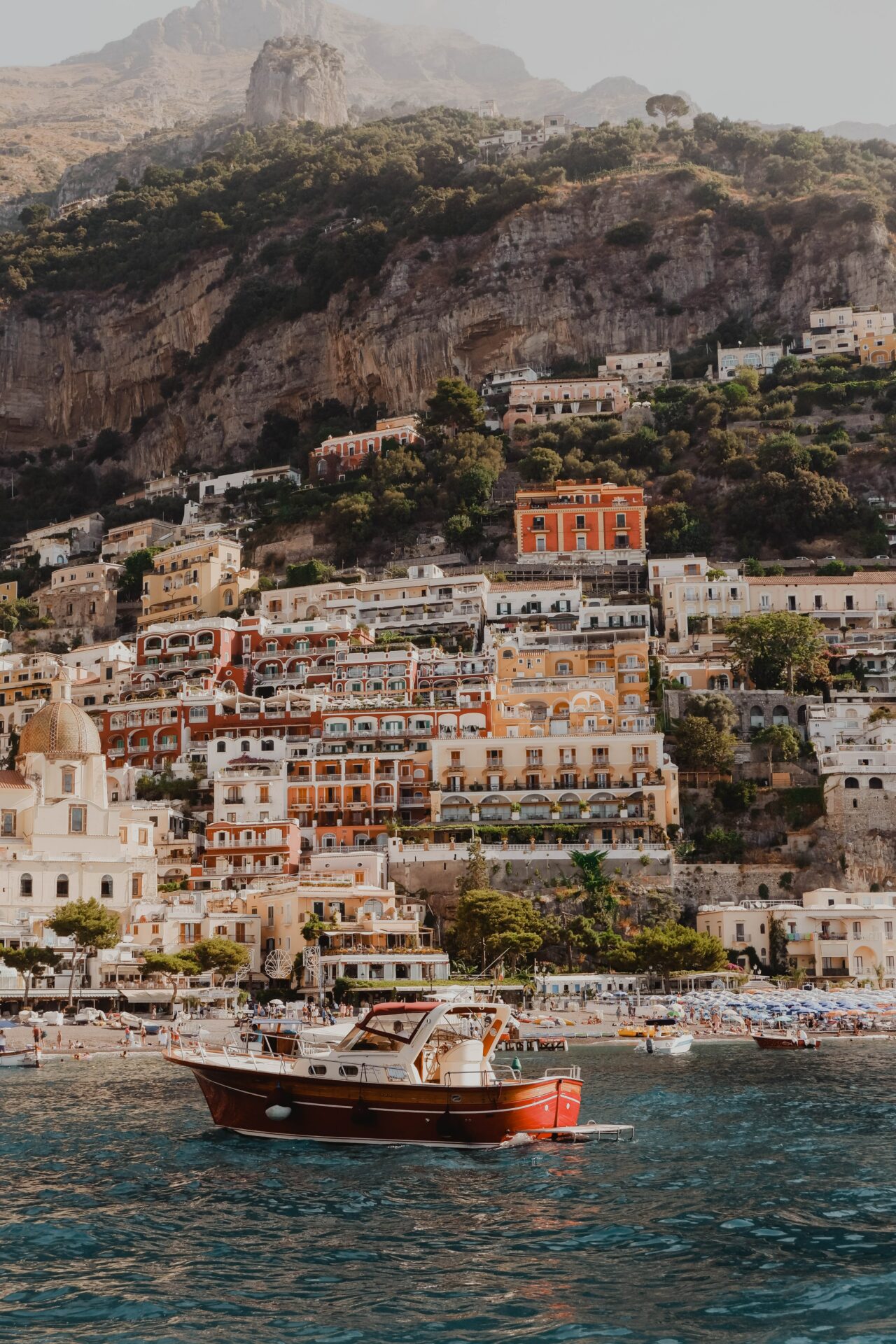 Hike the Path of the Gods
If walking and sightseeing is something you enjoy, this hike is not be missed. The Path of the Gods – Sentiero degli Dei – is between the towns of Bomerano and Nocelle and was said to be used by Greek settlers in the 8th The hike is 4 miles of breathtaking views and stunning landscapes, and at the end you can reward yourself with cooling dip in the Positano ocean.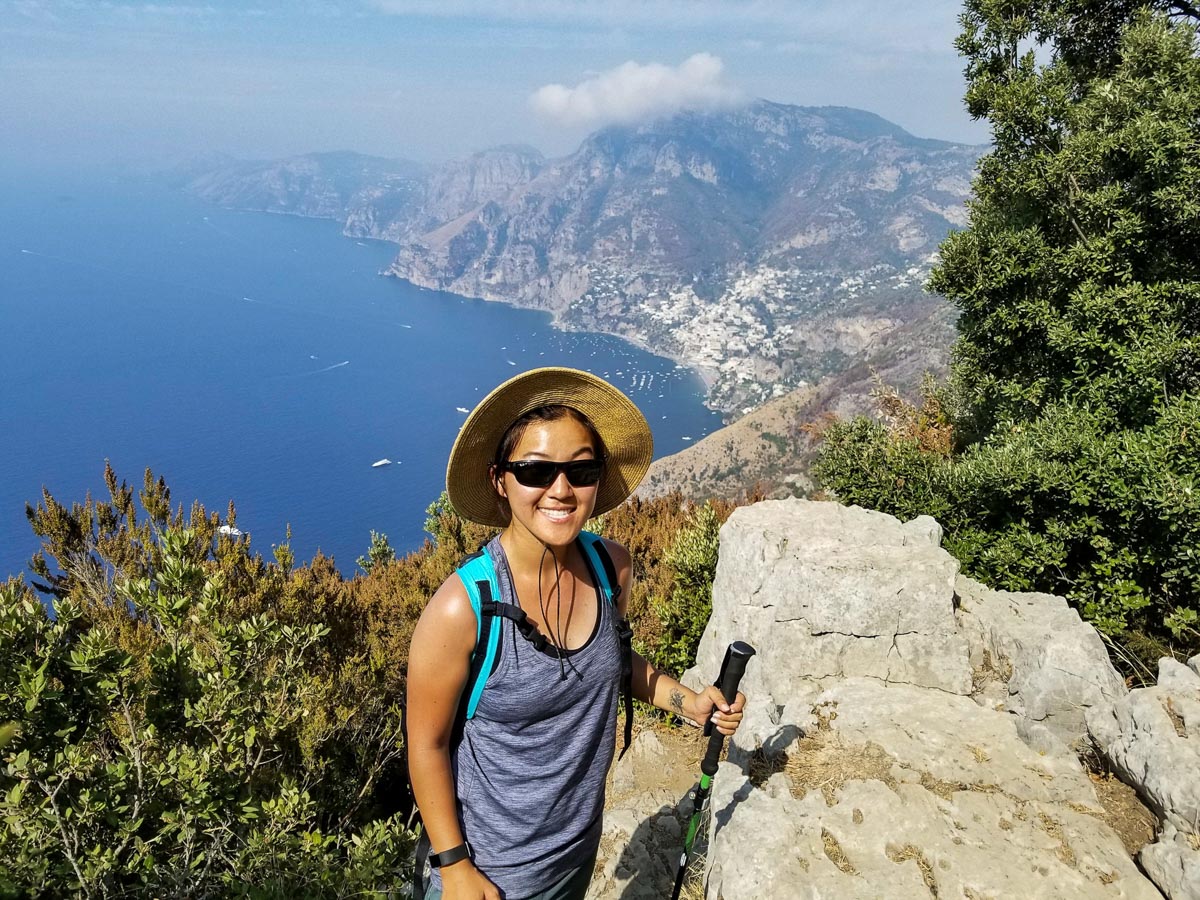 Photos by Seattle event, architecture and food photographer Suzi Pratt
Explore history in the Amalfi Cathedral
The beautiful Duomo di Amalfi is a medieval Roman Catholic cathedral located in the centre of Amalfi. After traversing the striking 62 step staircase, you enter through towering arches into the magnificent architecture of the Roman period.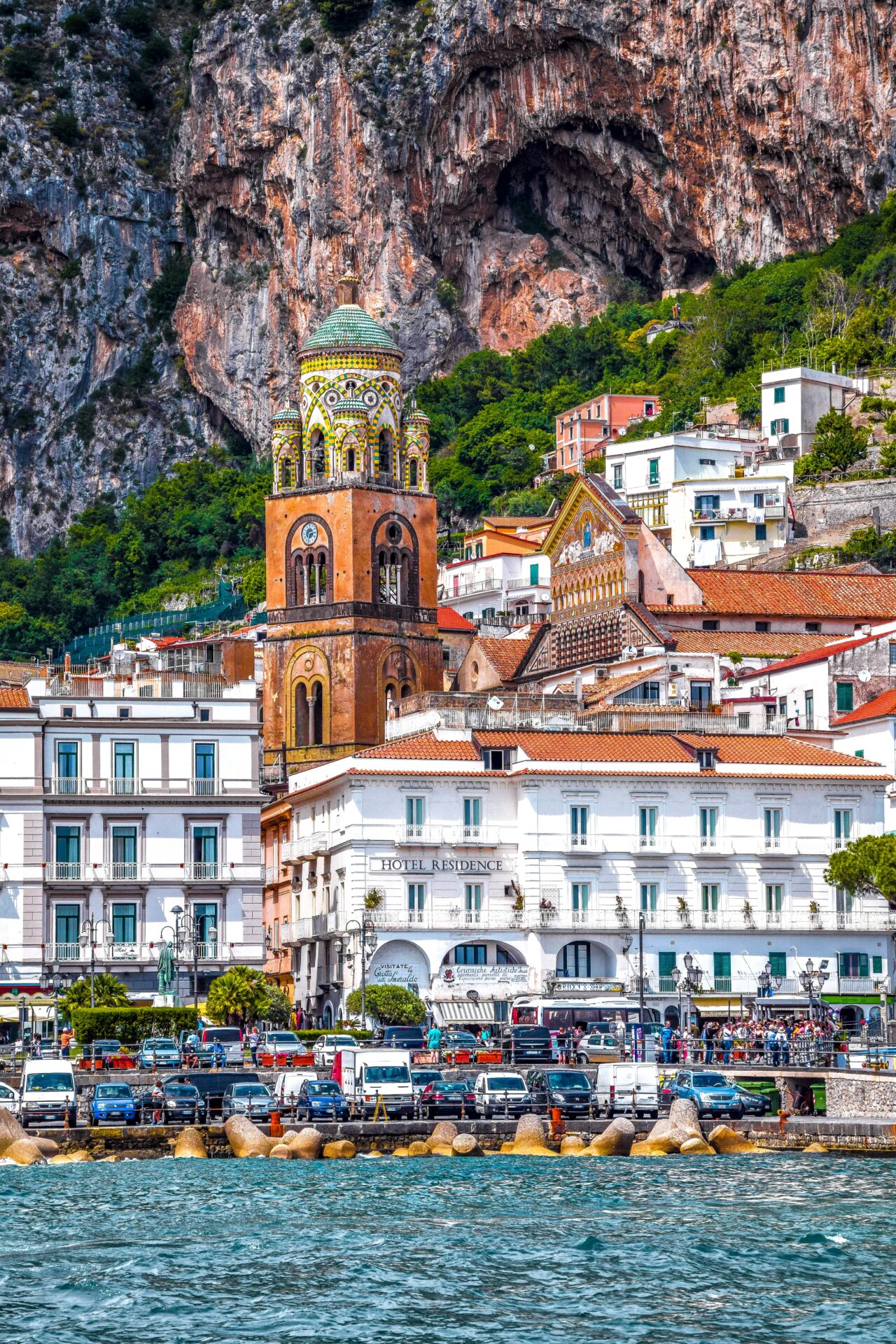 Visit the town of Furore
Amalfi has many stunning towns and beaches, but Furore is often overlooked. You can get to the quaint town of Furore through the beautiful zig zag roads featuring charming views of terraced vineyards and olive groves. Different to classic Italy, Furore features a high gorge with a small but appealing beach, complete with old fishermen's houses nestled into the cliff edge. Indulge in authentic fresh seafood or relax over wine tasting at one of the many vineyards.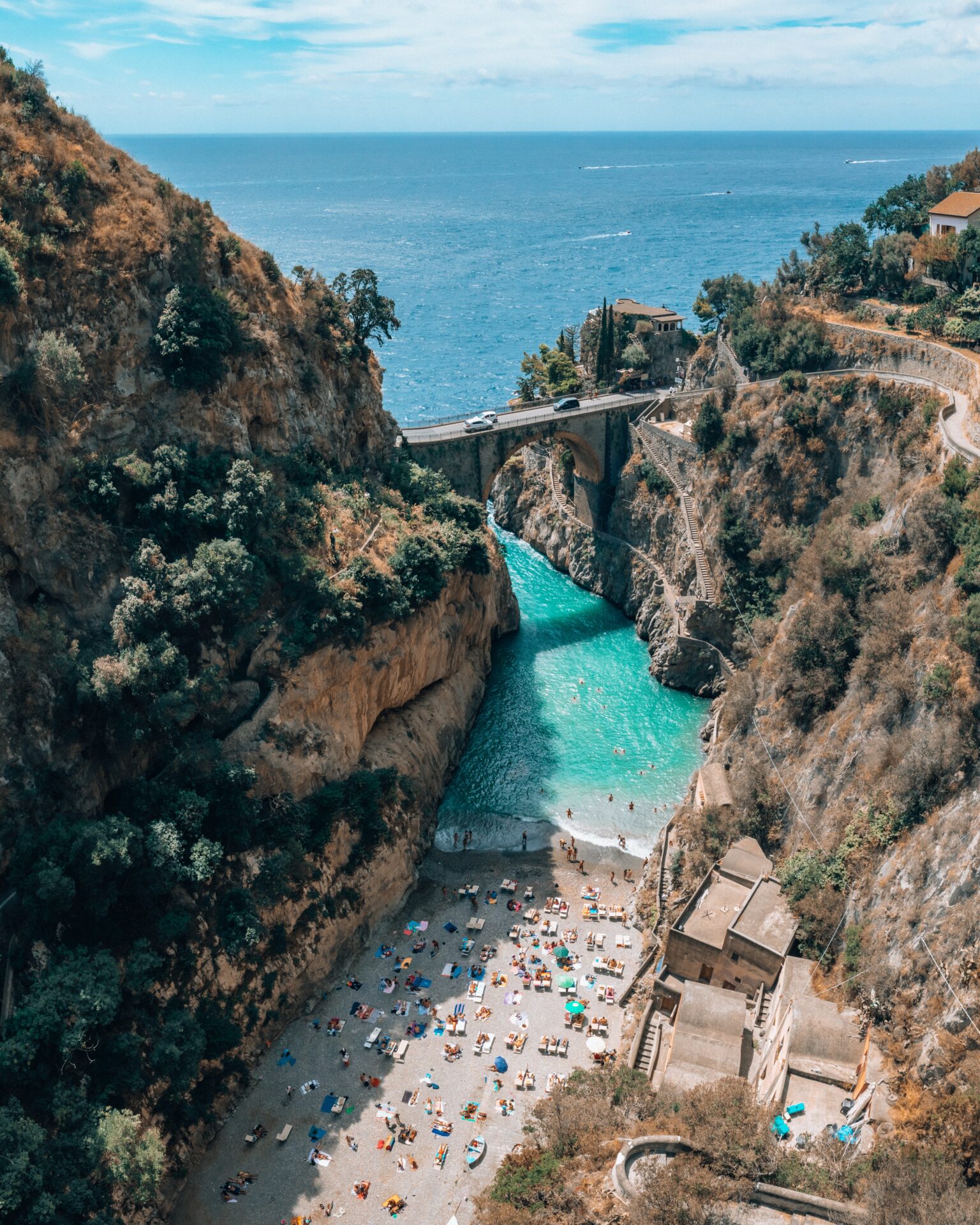 Escape to the Villa Cimbrone Gardens
Located in Ravello, The Villa Cimbrone Gardens showcase what Italy's beautiful scenery and outstanding architecture. The Villa dates back to the 11th century and was owned by many noble families before it was recently turned into a hotel.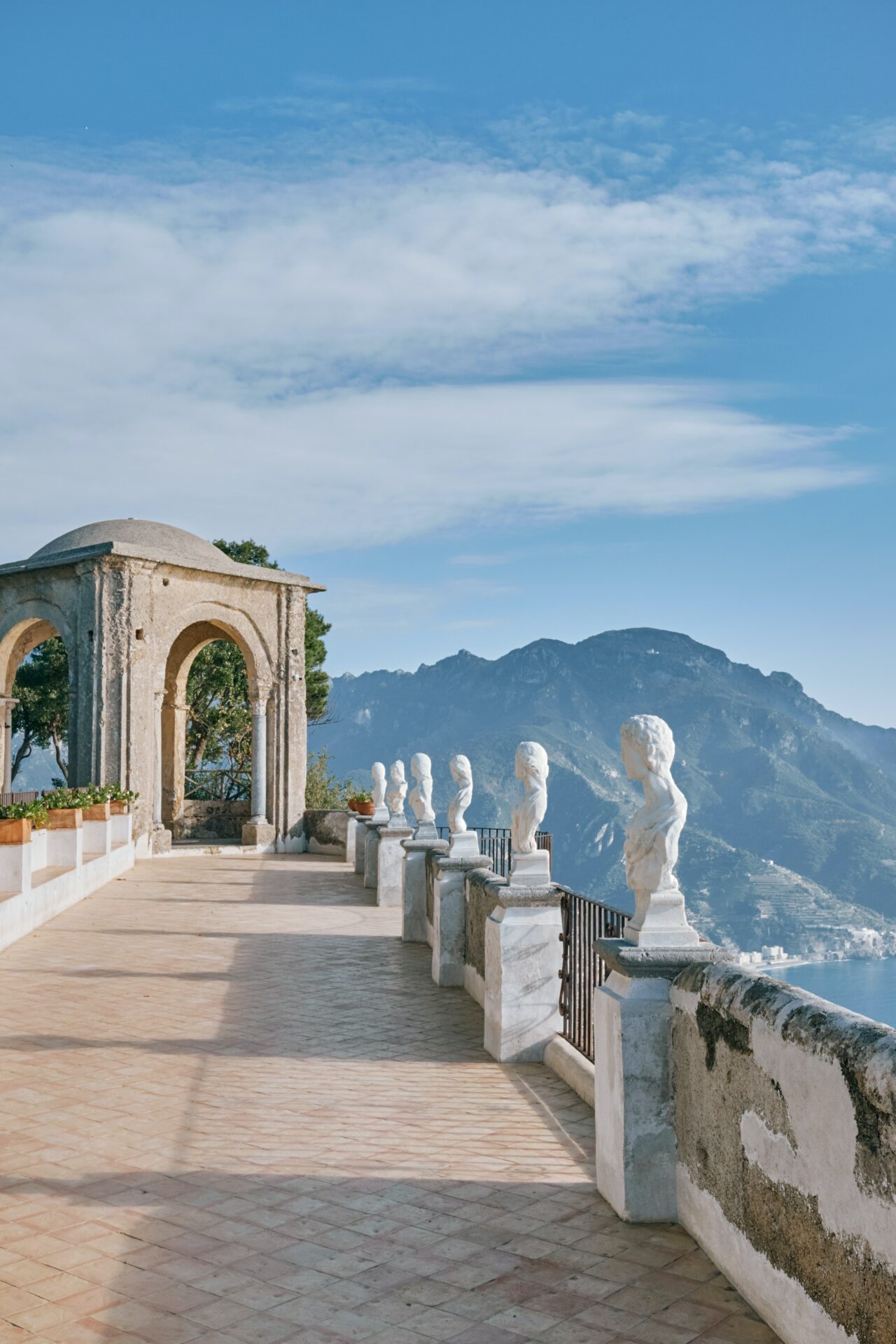 To plan your trip to the Amalfi Coast contact our private air charter team today!