Winter private jet charter destinations 2022
Winter getaways are the perfect way to celebrate Christmas, particularly to experience the holiday in different cultures and landscapes. It can be overwhelming and difficult deciding where to spend that quality time, with so many travel options available. We've listed some of our favourite holiday destinations from personal experience to help you decide where to take your chartered jet service.
Prague for a romantic Christmas…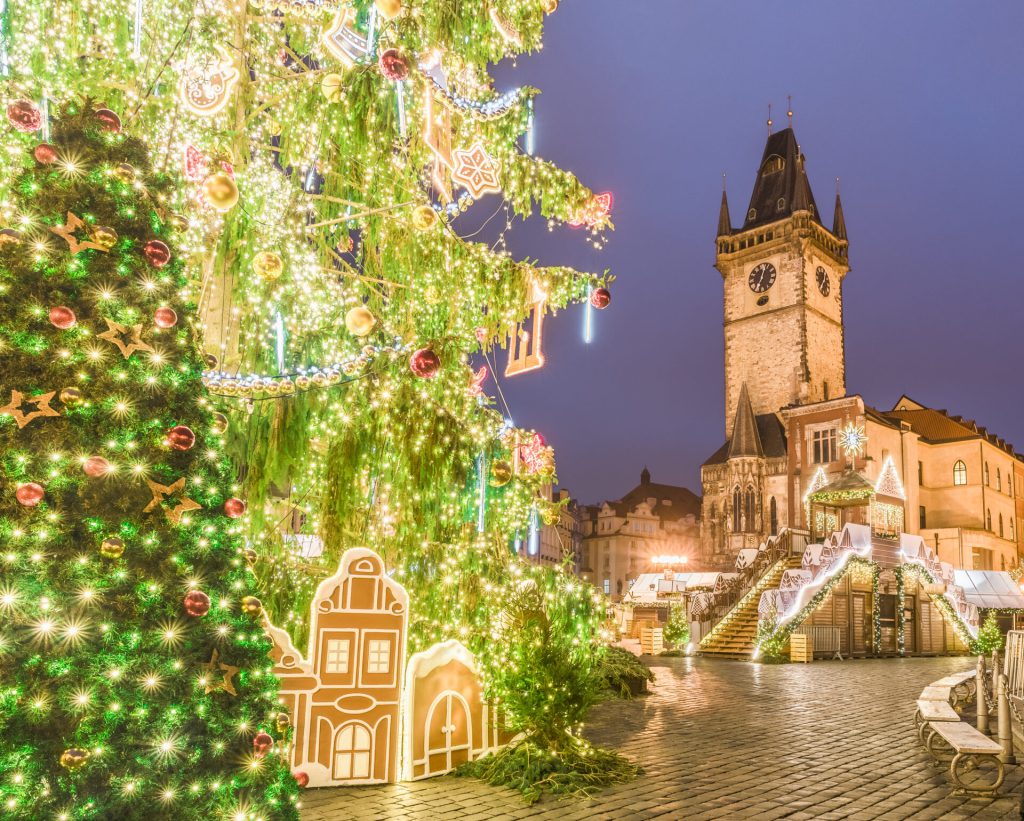 For some Christmas is the time to escape your family and enjoy quality time with your significant other, without work deadlines and other stresses of life. Justin Marshall, VIP Charter Manager at Chapman Freeborn, recommends Prague for that romantic atmosphere. Complete with cobbled stone streets and cosy silhouette lighting after sunset, Prague radiates passion. If you take your private jet charter over the winter period, you have a good chance of enjoying some snow to further accentuate it's romantic yet festive energy.
Known for the Old Town Square, the history of Prague can be seen in the colourful baroque buildings, gothic architecture and the medieval astronomical clock that nudge you right into a fairy-tale. The square is complimented by a huge Christmas tree with stunning twinkling lights. Whilst you're wandering through the whimsical streets, you might stumble across Christmas markets with vendors offering local specialties like their plum dumplings, mulled wine and bohemian crystal Christmas decorations.
France for a luxury snowy Christmas adventure…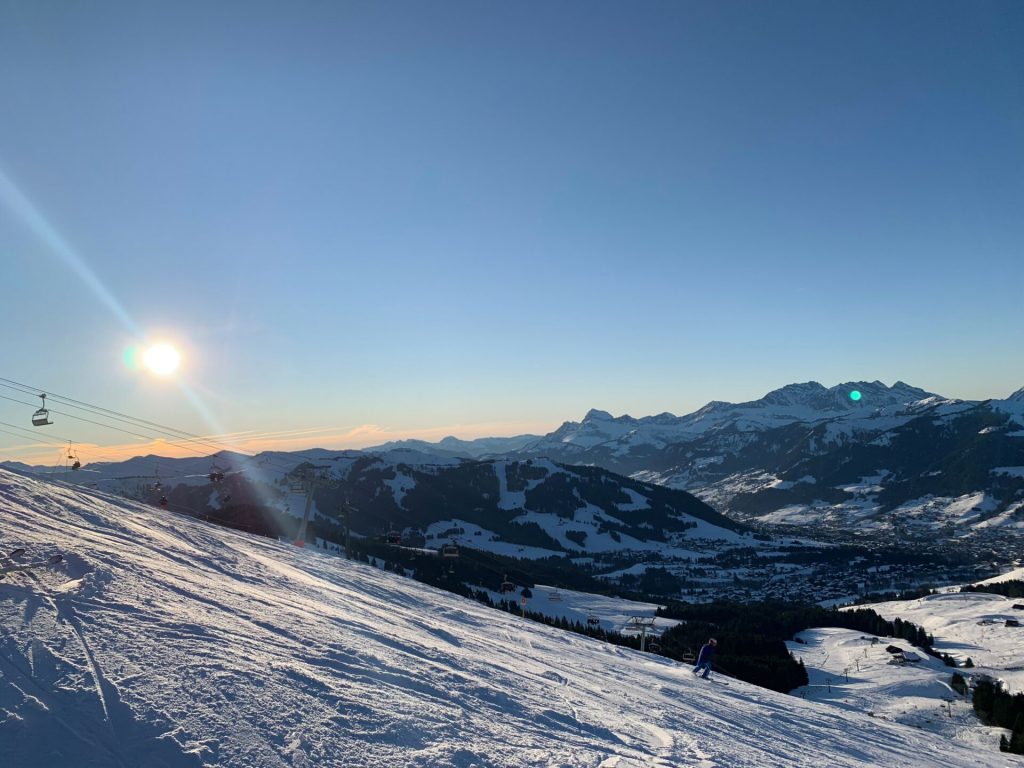 Winter sports are a favoured activity for holiday makers at Christmas, particularly skiing and snowboarding. Why not book a charter plane that lands right by the resort of Megѐve, France's best kept secret?. The locally popular but hidden gem comes with views of Mount Blanc as you prevail down the many tree- lined slopes. Mountain restaurants and ski lodges allow skiers to stop for a drink with stunning views of the French alps.
After a morning of thrill seeking, spend the afternoon luxury shopping in the upmarket town, picturesque with true French alpine architecture and spirit. The town of Megѐve is glamorous and perfectly picturesque in the winter, when the buildings are layered with fluffy snow and Christmas lights. A Christmas tree can be found in the centre adorned with Swarovski crystals. In the evening you can experience a fabulous dinner in one of the town's 80 fine dining restaurants.
Bali to experience a warm Christmas…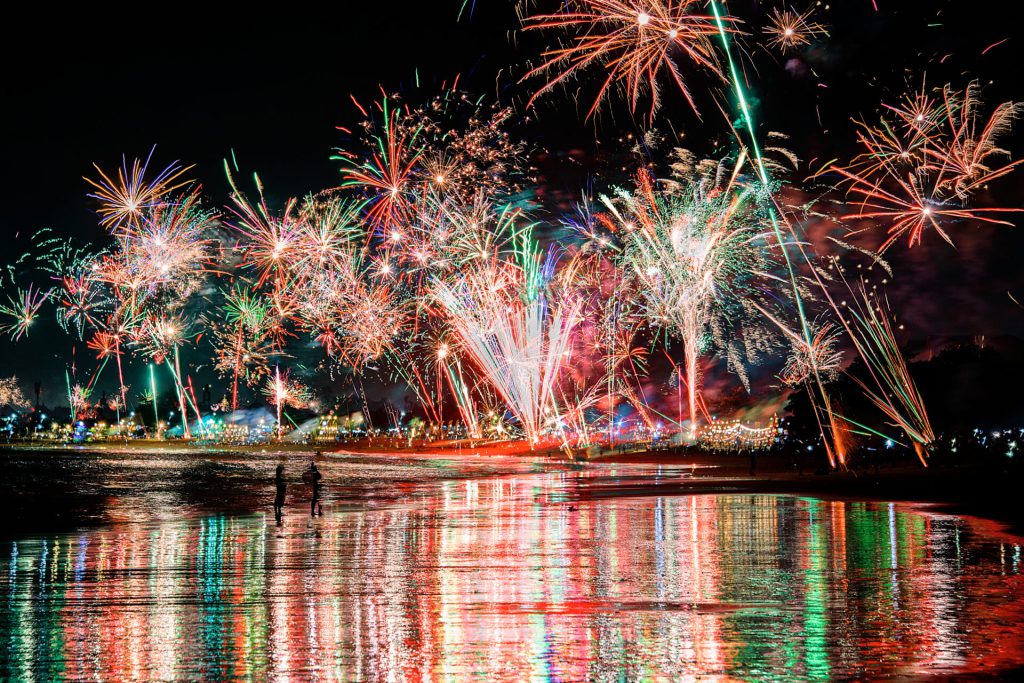 Not everyone enjoys the bitter cold of winter, and some long for some vitamin D to boost their spirits and brighten their complexions. If you prefer to escape the frosty weather, or perhaps you just want a change this year, why not try Bali for some winter sun? Bali radiates heat all year round, with only the chance of tropical short bursts of rain in the winter months.
If you take a private jet charter to Bali in winter, you are guaranteed a relaxing and less crowded experience with contemporary furnishings and crisp linen sheets – not to mention the hundreds of spas dotted everywhere. However, if you're looking for some excitement, Bali also offers spectacular parties in hidden beach coves of Canggu and the Lawn. If adventure is what you're after you can explore Bali's many tropical rainforests and thrill-seeking outdoor activities. Engage in local cuisine and enjoy a feast of fresh seafood after a day of sprawling on the snow- white beaches.
On Christmas day visit a beach club to enjoy the festivities, including a Christmas menu and beach bonfire. Finally, go to one of the larger beaches to enjoy a firework display, which wards off evil spirits in Balinese culture.
Germany for a traditional Christmas…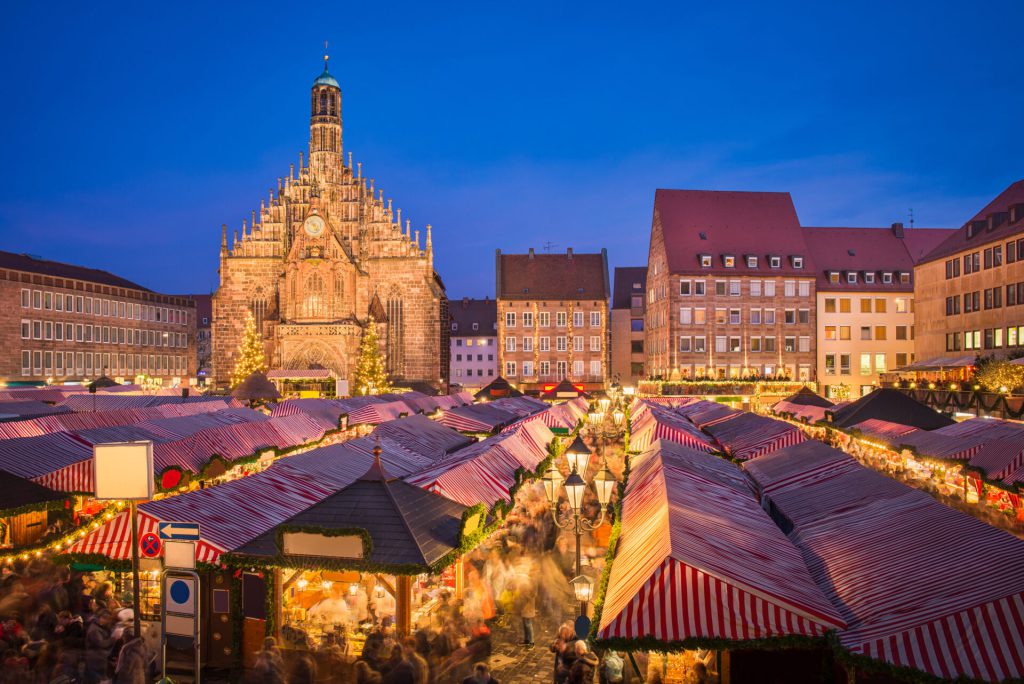 If Christmas markets are something you're looking for to get you in the spirit, it's common knowledge that Germany can provide. The country has an abundance of quintessential holiday markets and, depending on what you prefer, there's something bustling and vibrant or quaint and charming for everyone.
Annaberg-Buchhloz provides the latter. This small but authentic Christmas market is tucked away in east Germany, close to the Czechia border, and provides an intimate yet traditional experience. The event entices visitors into a warm and welcoming atmosphere, with an abundance of Christmas treats such as eclectic gifts and exquisite local foods such as stollen and potato pancakes.
If you're looking for something with more bustle and action then Nuremberg is one market you don't want to miss. Nuremberg is known for being the most outstanding Christmas market in Germany, exuding historic tradition and festive atmospheres. It officially dates back to 1628, taking the title as the oldest German market. When visiting Nuremberg, you can expect an easy journey with just a 12- minute drive to the city after you touch down in your private jet charter. On arrival you will be greeted by the smell of cinnamon and gingerbread as you make your way down the endless streets of speciality German cuisine. Then, stroll through the magical Christmas lights and immerse yourself in beautiful Christmas ornament and gift stalls.
Whether you're looking for a traditional Christmas or wanting to escape to the warm winter sun, Chapman Freeborn can organise your private charter flights to any of these destinations and more.