Celebrating Women in Aviation: Helen Hollis, VP Passenger Charters at Chapman Freeborn Americas
To celebrate International Women's Day at Chapman Freeborn we are shining a spotlight on women in aviation and the huge variety of roles available in the industry. Our Celebrating Women in Aviation series holds space for the experiences of our wonderful colleagues, giving you an insight into their roles, how they got to where they are today and their advice for other women and girls considering a career in the aviation industry.
Helen Hollis has worked in aviation for over 20 years, almost 13 of which have been at Chapman Freeborn where she works as VP Passenger Charters Americas. She grew up living close to London Stansted Airport and has happy memories of flying from there on many family holidays. Her fondest flight was on a Boeing 747 at the age of 10 when she travelled to the Caribbean with her family. Helen now has her own children who she hopes will have equally happy travelling memories that last a lifetime.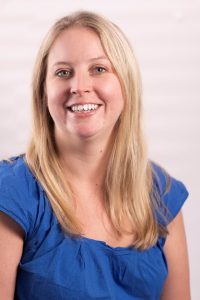 London Stansted Airport was also where Helen had her first job in aviation, working as an airport representative for a handling agent, "Every day was different – one day we would escort celebrities through the airport to their flight, and the next day I would be working inflight as a rep for a charter to a unique location. The fast pace of aviation had me hooked from day one!"
Helen now manages a team of four brokers at Chapman Freeborn Americas  and believes her being a working mum has contributed to her time management skills, "My mum was a working mum and was a role model for me growing up, so now I'm the same. I spend my working days focused on quoting and contracting, flight following and ensuring our clients are up-to-date". Helen enjoys the teamwork aspects of her role, explaining "It's a very collaborative environment and we come together to solve challenges and to celebrate each other's successes".
Helen hopes that young women will be inspired by the progression towards gender equality in the aviation industry. "Equality in aviation has come a long way. I want to tell women to go for it! I didn't originally see this industry as a  career for me , but it has absolutely been a great path and it's getting better with more inspirational women joining every day."