Chapman Freeborn teams celebrate the perfect balance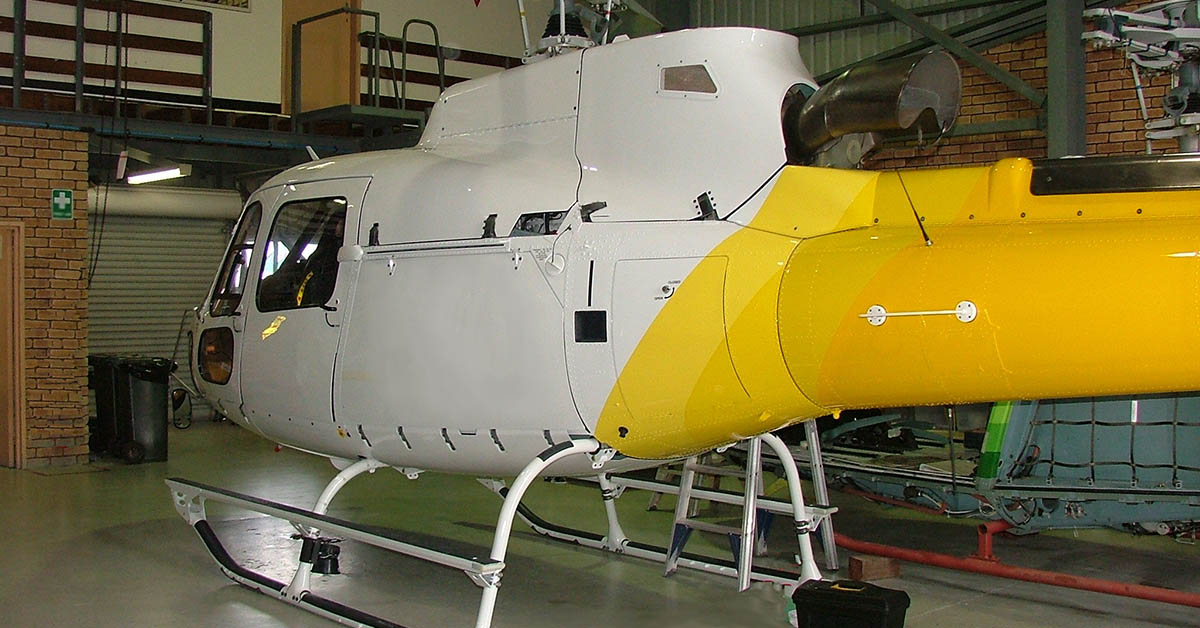 We were contacted about transporting a civilian class, AS350 helicopter like this one from the US to Europe. Experienced Chapman Freeborn brokers are used to complex requests but this was kind of a big deal.
Both the Americas team and the European team carefully planned for all shippers, airport operations, government agencies and ground handling teams to work together every step of the way. Of course, unexpected things come up. Balancing clearly defined objectives and operational flexibility is a perfectly honed skill. Clear communication kept everyone focused on executing the plan.
Our customer prepared the manifests and we arranged for the first leg, the ground transport from Texas to Illinois. This was the first adjustment, the initial truck was replaced by a truck that had a retractable roof that allowed for crane access.
Next, a very special pallet was required to accommodate this helicopter. We sent the pallet to the customer in advance to load the semi-dismantled helicopter but it arrived too early. The schedule was adjusted for delivery by 1 ½ weeks. During this time, they also needed about 40 new ratchet straps to hold the helicopter in place.  We located these hard-to-find straps and delivered to the customer's facility in Texas. Once the helicopter was loaded, the rotor blades and other parts were neatly stowed in specialized compartments underneath the pallet's top deck.
When the truck arrived in Illinois, the pallet was lifted out of the truck and loaded through the side door (747F). Once it's placed onto the aircraft's main deck loader, the roller bed system is used to move it into the perfect position inside the aircraft. In many cases, we have a team member oversee the loading and the offloading just to ensure our customer's satisfaction.
It was a smooth flight and our European team was on hand for the helicopter's arrival.  It was unloaded again by crane.  Then, it was carefully placed onto another specially configured truck for the last mile. It was delivered on time and on budget for our customer. One lucky helicopter owner will benefit from the hundreds of people and man hours it took to arrive safely at it's final destination.