Golf on Sylt?
Photo credit GC Budersand https://www.budersand.de
Escape the daily routine and fly with Chapman Freeborn and Take Off Reisen in a private jet to one of the most beautiful golf courses in Germany!
This year, take a holiday in Germany and escape the stress of everyday life on the island of Sylt. The Corona crisis presents us all with extraordinary challenges and highlights a difficult time. Cancellations or changes in flight times for scheduled flights and the fear of infection is presenting travellers with great difficulties this year. Book your trip in a private jet in complete relaxation: no crowded planes, no queues at the check-in, boarding is completed in 15 -20 minutes. Enjoy long walks on beautiful sandy beaches, let yourself be pampered with extensive wellness offers and play golf against a breathtaking backdrop.
Speaking of golf or golf baggage, Frank Mattern, Passenger Charter Broker of Chapman Freeborn Airmarketing GmbH says: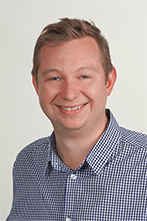 "It all depends on the right jet I often hear during initial talks that the golf baggage could not be loaded into the private jet and had to be forwarded at great expense. This isn't very pleasant because you can't play golf until the luggage has arrived at its destination. In the current situation this can take one or two days. We will therefore advise you without obligation, taking all details into account."
Request a flight now
Frank Mattern can be reached at +49 (0) 2203 955 76 23 or frank.mattern@ChapmanFreeborn.aero and looks forward to hearing from you.
A Cessna Citation Jet 3, for example, can comfortably transport approx. four passengers, four medium-sized suitcases and up to four golf bags and are ideal for a short trip to Sylt.
The Cessna Citation XLS offers even more comfort with a cabin height of 1.73 m. With this jet, you fly comfortably with about six people, your luggage and up to four golf bags.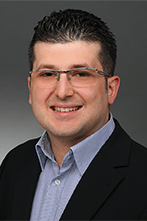 Apart from that, one crucial question remains in the current time – which golf course is the right one for me? Dario Tunno, personal travel designer of golf travel fans and Take Off travel consultancy Tunno reports that Sylt is one of the top destinations this year again. The Frisian island can be reached quickly and easily, and golfers are very welcome guests there.
On Sylt, four golf courses make the golfer's heart beat faster. Two of them are even classic left golf courses, i.e. golf in its most original form as it was invented in Scotland at that time. The Budersand Golf Club provides classic left golf with a fantastic sea view. The approximately 73-hectare area around the Budersand Dune impresses with undulating fairways, pot bunkers and impressive dunes with a multitude of heathland – all these factors make a round of golf on the 6,000-metre-long golf course along the sea a unique experience. At the end of your round of golf, an original Sylter a la carte menu awaits you in the Clubhouse Restaurant Strönholt. Enjoy a glass of wine and a fantastic view of the entire golf course and the sea.
Request travel package now
The price for a weekend, i.e. two nights from Friday to Sunday in a double room incl. breakfast in the Hotel Budersand from 330€ per person. For the 18-hole golf course Budersand you pay from 60€ green fee per person (depending on the season). Green fees on other courses Sylt can also be booked.
The travel agency Tunno will be pleased to receive your enquiry by phone at +49 208 376 354 91 or dario.tunno@takeoff-reisen.de.
No matter where you want to go, we will be happy to advise you on various flight options without obligation.