Le Festival de Cannes – Be there live at the film festival on the Côte d'Azur!
The Cannes International Film Festival is one of the world's most important film festivals. They have been held annually in May in the idyllic seaside resort on the Côte d'Azur since 1946. The main venue in Cannes is the Palais des Festivals et des Congrès. The Palme d'Or is awarded as the main prize for the best film in the International Competition. This year, the 75th edition will be hosted from May 17-28, 2022.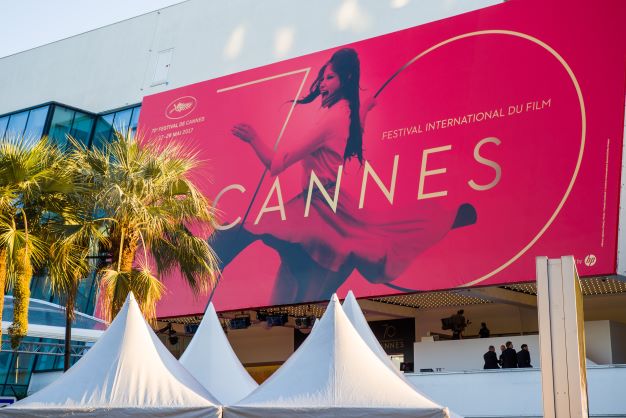 When the Cannes International Film Festival comes around, celebrities from all over the world descend on the Côte d'Azur, ideally to go home with one of the coveted awards. Countless film fans are also drawn to Cannes in the hope of catching a glimpse of one of their favorite stars on the red carpet. The famous red carpet in front of the Palais has been around since 1987 and is sixty meters long with 24 steps.
If you decide to travel to Cannes during the International Film Festival, you can also use the trip to visit other destinations in Provence. Here, for example, the perfume city of Grasse or the lively Nice are ideal.
The hinterland of the Côte d'Azur is a dream of lavender fields and mountains that invite you to go hiking and there are numerous opportunities to enjoy the peace and quiet there and to pursue one or the other sporting activity.
And then, of course, there are the many small, charming towns along the coast like Antibes, Juan-les-Pins, Saint-Raphaël or Frejus, where there are all kinds of things to discover. Roman remains, aqueducts, French culture, beautiful beaches and more offer the chance for numerous memorable moments away from the hustle and bustle during the festival.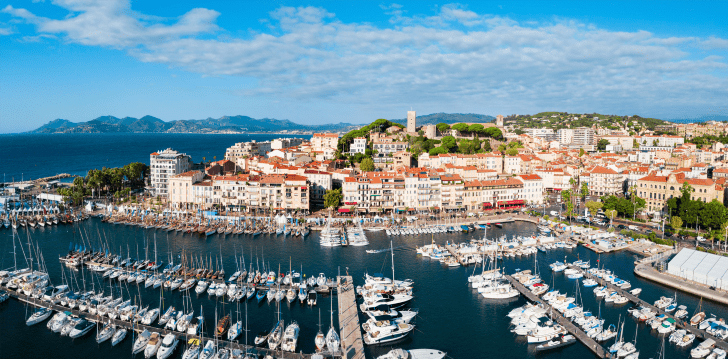 Whether you'll be attending the festival for work or as a spectator, it's time to arrange transportation to and from the Côte d'Azur.
Cannes Mandelieu Aeroport (CEQ) has a terminal exclusively for private jet passengers, offering VIP lounges and reception, meeting rooms and dedicated parking. Just a few kilometers from the city of Cannes, you can land and be at the festival in no time.
Our private jet experts are standing by to find you the ideal travel solution for the Cannes Film Festival. Contact us today and we'll make sure you can travel on the plane of your choice and from the most convenient departure airport for you. We offer customized in-flight meals, entertainment and other personalized details to make your flight perfect.